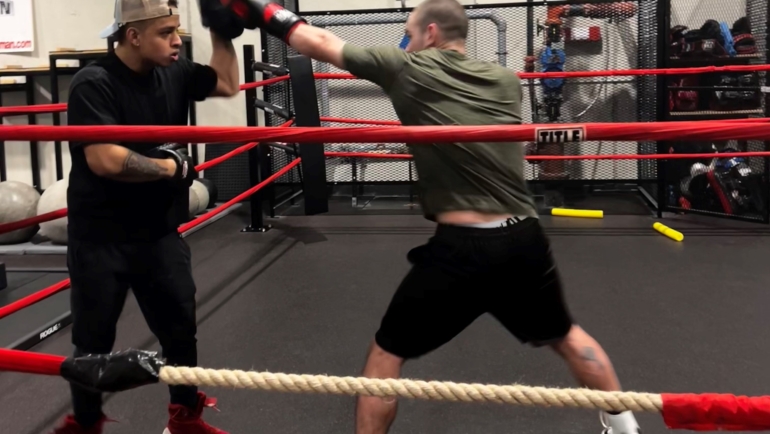 The Ultimate Boxing Experience in Madison, WI: Twisted Fitness
When it comes to boxing in Madison, WI, one name stands out above the rest: Twisted Fitness. With its unbeatable combination of top-notch facilities, experienced instructors, and a welcoming community, Twisted Fitness is the ultimate destination for boxing enthusiasts of all levels. In this article, we'll explore why Twisted Fitness is the best place to pursue your passion for boxing in Madison, WI.
1. Expert Instructors: Twisted Fitness boasts a team of highly skilled and experienced USA boxing certified instructors. Whether you're a beginner looking to learn the basics or an experienced fighter striving to refine your technique, our instructors are dedicated to helping you reach your goals. They provide personalized guidance, ensuring that you receive the attention and support you need to excel in your boxing journey.
2. State-of-the-Art Facilities: Our Madison location offers state-of-the-art boxing facilities equipped with everything you need for a comprehensive training experience. From heavy bags and speed bags to a fully equipped boxing ring, we have the tools to help you hone your skills and increase your fitness level. Our spacious and clean training environment ensures a comfortable and safe atmosphere for all.
3. Diverse Classes: Twisted Fitness offers a wide range of boxing classes suitable for all levels. Whether you're interested in boxing for fitness, self-defense, or competitive purposes, we have a class that suits your needs. Our diverse class schedule allows you to train at a time that fits your busy schedule.
4. Community and Camaraderie: At Twisted Fitness, you're not just a member; you're part of a supportive and tight-knit community of fellow boxers. Our friendly and inclusive environment encourages camaraderie and motivation among members. You'll find a sense of belonging that keeps you coming back for more.
5. Results-Driven Training: Whether your goal is to improve your fitness, learn self-defense, or compete in the ring, Twisted Fitness is dedicated to helping you achieve results. Our structured training programs and individualized attention ensure that you make progress and achieve your goals, no matter how ambitious they may be.
6. Convenient Location: Located in the heart of Madison, Twisted Fitness is easily accessible to residents and visitors alike. With ample parking and convenient hours, fitting boxing into your daily routine has never been easier.
In conclusion, if you're looking to pursue boxing in Madison, WI, Twisted Fitness is the place to be. With its experienced instructors, top-notch facilities, diverse classes, strong community, and commitment to helping you achieve your goals, it's the ultimate destination for boxing enthusiasts. Join Twisted Fitness today and take your boxing skills to the next level. Your journey to becoming a better boxer starts here.