Strongman Club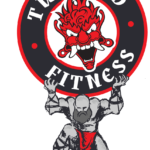 At one time, strongman referred to circus performers who exhibited feats of strength. Today, it refers to those who compete in modern strength competitions.  Many of these involve displaying raw functional strength.  Some events require lifting and moving unusually shaped objects. Other Events require pulling, pushing, or even throwing heavy objects. Strongman requires the ability to generate power and strength in unusual positions.  It requires Strength, Conditioning, and Grip Strength. The equipment used in training is very unique.  Equipment not found in a typical gym. 
Growing as a sport, more and more people are getting into Strongman training.  Recently the History channel featured a show called, "The Strongest Man in History".    The show featured some of the top strong men in the world trying to compete in different feats of strength.  These were historical or even mythological feats from throughout History.  If you have not seen the show, we definitely suggest catching up on past episodes!  This show definitely created a buzz around strongman and it is only getting bigger!  Strongman here is Madison is also growing!
We are excited to support the Strongman community in Madison. Twisted Fitness is constantly expanding our equipment offering.   This allows us to keep up with what's being used in competition.  Some of the equipment we have includes:
And Much More!  We have multiple Yokes, Sleds, Power Bars, Axles, and everything else you could need to begin having fun with Strongman.  Whether a serious competitor or just curious about it, stop by and check it out!
Interested in learning more about training for Strongman?  We've got a  Strongman Club to help you get started!  Not interested in competing, No problem!  Strongman training could push your athletic performance to the next level.  Most of all, it is fun.  So try something new.  After all, you never know until you try!  If you are interested in Strongman and in the Madison Area, come check it out!