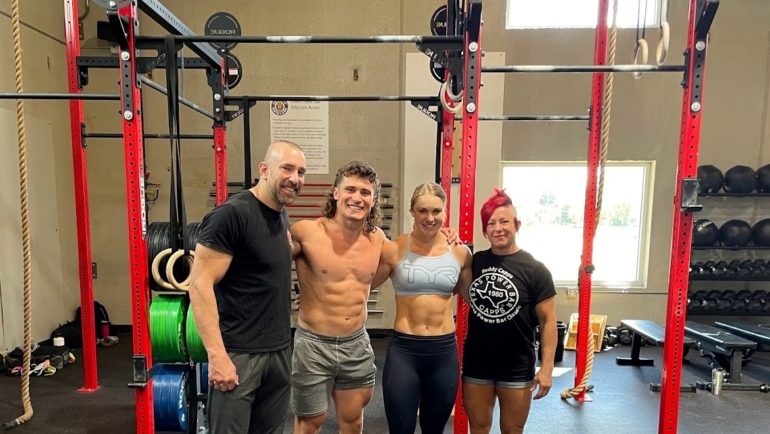 If you are a Fan of CrossFit, Madison is the one place you'll want to be every August.  Once again, The CrossFit Nation descended onto Madison, WI for the 2022 No Bull CrossFit Games.  This year's games would prove to be one of the most exciting and competitive games in recent history.  When the dust settled on Sunday, The two reigning champions had repeated their performances from last year.  That said, the rest of the podium had been shaken up in both the men's and women's divisions!  The scores on both sides of the podium were close and some key performances and/or mistakes would prove to be the deciding factor to victory.
Big Congrats to Tia-Claire Toomey and Justin Medeiros for securing their top spots on the podium.  For Tia, this would be her 6th consecutive title as "The Fittest Woman on Earth".  She is truly a one of a kind champion!  As for Justin, this would be his 2nd consecutive 1st place finish at the Games, as he looks to build his brand as the newest "Fittest Man on Earth".  Both athletes have proven their are the ones to beat and that anyone chasing them will have their work cut out for them!
For us here at Twisted fitness/CrossFit Mata Leao, the best surprise was the 2nd place finisher in the men's division.   Roman Khrennikov, who had been training at our facility for several months leading up to the Games, showed he is a true contender.  Roman has an amazing story.  For Roman, this was his 4th time qualifying for the CrossFit Games.  Unfortunately, until this year, he was not able to obtain a visa to make the trip to compete.  When the War with Ukraine started, Roman knew he needed to move fast!  He secured his visa long before he had qualified, still needing to win his semifinal.  Roman crushed the competition at the "Far East Throwdown" in Korea and came back to Madison to prepare.  Watching Roman in the Gym, we had no doubt he would be a factor.  Thankfully, he got to show just how much potential he really has!
I don't know about all of you, but we are already ready for next year!  Fans of CrossFit, see you in Madison in 2023!
If you are interested in training CrossFit in Madison, Contact us here!